Aimee is the talented designer at Aimee Hernandez Design, ready to tackle your next project, no matter the size. From small remodels to large additions and new construction, her extensive experience over the past 18 years helps to make your project a wonderful success!
The initial consultation is a complimentary 15-minute phone call to discuss your project, including your budget, which is the most important part of the design process and the one thing clients hesitate to discuss. Your budget does not have to be exact, but you will need to have an idea of a range you are comfortable spending. If the sky's the limit, then you can turn Aimee loose on the design, but it almost never is and she can help you be realistic with the numbers, as well as find creative ways to stretch the budget. She will work with any budget, but not a tight one!
After your consultation, there are two options for the next step, which will depend on the nature of your project. Please contact us for more details. For full service design, Aimee will provide you with a detailed estimate for her portion of the work on your project after the first meeting, but she can give you a rough idea of what that will look like before the meeting.
What are you waiting for? Email us and schedule your consultation today!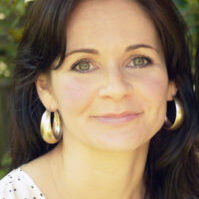 Aimee Hernandez
Aimee Hernandez is a local design gem. Born in Michigan, Aimee moved to California after graduating from Michigan State University in 1998. Through several strategic career moves, Aimee gained invaluable experience in business development, marketing, and management. These skills have proven instrumental in starting her own business. Over the years, Aimee has honed her design skills and developed her business that knows no bounds. Read More...